Lezzie with a Z is a one-woman show that is an homage to Liza Minnelli's 1972 filmed theatrical production: Liza with a "Z". Lezzie with a Z stars musical theatre performer Caitlin Lee Reid, branded in her most recent 4-star review by Time Out NY as an "adorkable dyke". Lezzie with a Z puts a new twist on classic Broadway tunes to tell an autobiographical story of being gay-married and gay-divorced by age 27.
Written and performed by Caitlin Lee Reid and Will Larche.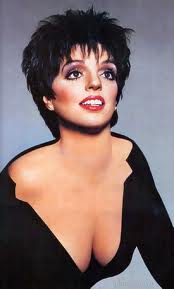 CAITLIN LEE REID

Caitlin Lee Reid (Performer/Writer) – Caitlin was last seen starring as Sue in the musical "Lesbian Love Octagon" by Kim Kressal and Will Larche. This was Caitlin's second time performing in a lesbian musical having previously played the role of Mom in "The Break Up Notebook." Caitlin is a regular performer at LezCab, a musical theatre cabaret for queer women. She is a proud graduate of The University of Michigan. Other favorite roles include: "The Rocky Horror Show" (Magenta), "Red Light Winter" (Christina), "Twelfth Night" (Viola)
WILL LARCHE

Will Larche (Writer/Musical Director) – Will is a software engineer in New York City. He wrote the score to the hit Lesbian Love Octagon: a musical comedy about dyke drama. Works based on his songs have been workshopped at the Boston Conservatory and performed at The New York Theatre Barn, The Duplex, and Earl Dax's P***** F*****. He also arranged We Put The Spring In Springfield: The Music of The Simpsons and wrote the score to Bail Out The Musical with the Wreckio Ensemble.